Brakes
Brake fade can decrease your vehicle's stopping power. Protect against it with Mopar® brake pads and brake rotors. Most new cars will require brake service every 30,000 miles. It's important to inspect your brakes for wear before every winter and summer, because extreme temperatures may hinder your brakes' effectiveness. Although some brake repairs can be do-it-yourself jobs, many should be left to a certified technician to complete. 
Changing your worn out brakes on time can help you save money and prevent damage to your vehicle. Watch to learn about 6 warning signs of brakes in need of replacement.
1. Strange sounds
2. Vibration in steering wheel
3. Mushier, pulsating brake pedal
4. Pulling to one side when braking
5. Hot burning smell
6. Brake warning light
Regular maintenance on your vehicle's brakes is vital to ensuring the safety of your passengers and yourself. being able to stop quickly may mean the difference between arriving at your destination or being involved in an accident.
Your cars braking system has an array of parts, each requiring precise maintenance. From brake pads to rotors and cylinders, each part plays a role in allowing your vehicle to stop quickly and effectively. If you notice any irregularities in your vehicles braking, it may be time for repair work.

Mopar Brake Service in Henderson, NC
Brake service is an important part of routine car maintenance, yet it is too often overlooked. At Superior Chrysler Dodge Jeep Ram FIAT, our service department is hoping to change that. With regular Mopar brake service, we'll ensure your vehicle is operating at its best and has an extended lifespan. Visit our state-of-the-art Mopar service center in Henderson, North Carolina, and enjoy shuttle services, Saturday hours, and drop-off options to make your service visit even easier!
Certified Technicians and Parts 
Whatever your Mopar brake needs or issues, the certified technicians at Superior Chrysler Dodge Jeep Ram FIAT near Durham, NC will have you covered. In addition to expert brake services, we use genuine Mopar auto parts designed specifically for your Mopar brakes. And whenever we're doing work on your brakes, we'll also keep an eye out for any other potential issues. Learn more about our Mopar brake service process today by contacting our Henderson, NC location.
Services Available at Superior Chrysler Dodge Jeep Ram FIAT
The service center at Superior Chrysler Dodge Jeep Ram FIAT in Henderson, NC offers a wide range of Mopar service options, including but not limited to transmission service, oil changes, tire rotations, engine repair, collision repair, and parts replacement. Come by our convenient location or give Superior Chrysler Dodge Jeep Ram FIAT near Raleigh, NC a call to set up a time for your next Mopar service appointment.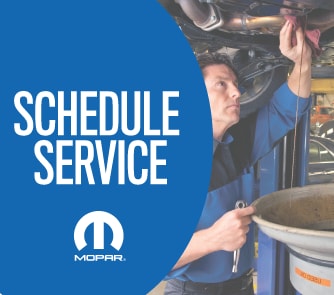 Hours
Monday

09:00AM - 06:00PM

Tuesday

09:00AM - 06:00PM

Wednesday

09:00AM - 06:00PM

Thursday

09:00AM - 06:00PM

Friday

09:00AM - 06:00PM

Saturday

09:00AM - 04:00PM

Sunday

Closed