What Exactly is Mopar?
Mopar, the combination of the words "MOtor" and "PARts", is the exclusive source for authentic original equipment parts and accessories for the millions of Chrysler, Dodge, Jeep®, Ram, and Fiat vehicles.If you own one of these vehicles, you can get access to Mopar's excellent, dedicated service.
Mopar's service is quick and thorough. When you go to the Mopar Express Lane for an oil change, you'll get a free top to bottom inspection, and you can let certified technicians make sure your car is kept in perfect health.

Another great part of having Mopar service and getting your vehicle serviced at Mopar centers is your access to factory supplied parts. Brand new and straight from the manufacturer, Mopar parts are always designed specifically for your vehicle-you'll never have to deal with generic parts that might not fit your car when you're serviced by Mopar.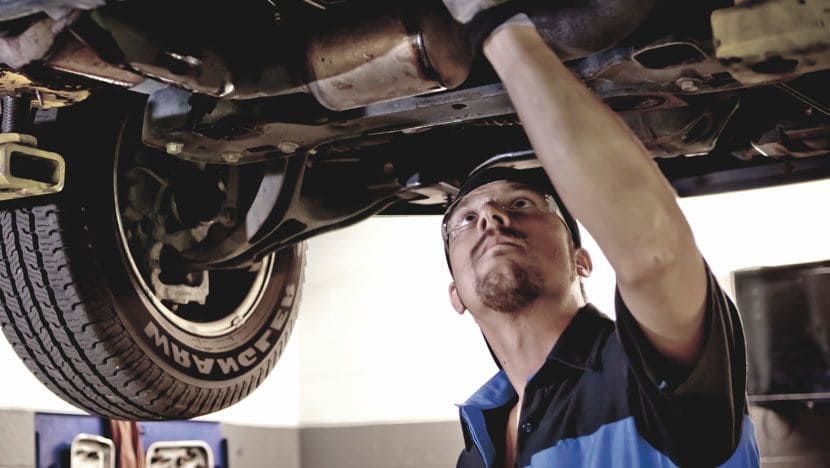 And there's no one better than a Mopar technician to service your Chrysler, Dodge, Jeep, Ram, or Fiat vehicle. These technicians are specially trained to know all about your vehicle, and they have knowledge taught to them directly by the company that other mechanics might not have. Don't let a problem with your car go unrecognized because you didn't take it to the experts!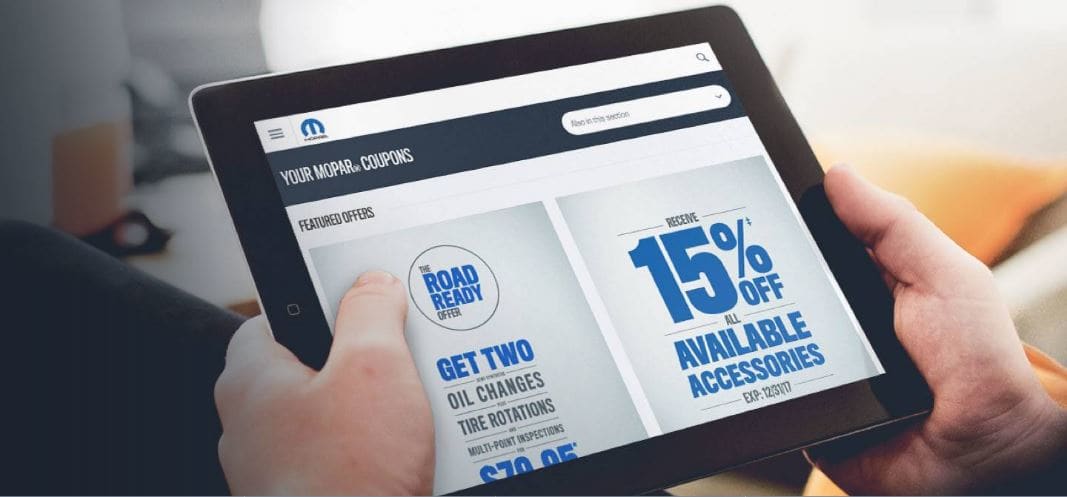 Mopar Vehicle Protection Plan
Get a Mopar Vehicle Protection plan and add to your peace of mind with plans that complement and strengthen your warranty and maintain your vehicle.

And the best thing? You save money by going to Mopar for your repairs, replacement parts, and new tires. Mopar offers part and service savings as well as tire rebates! Don't pass up on the discounts, expertise, and quality parts you can get at a Mopar service center!

Genuine Car Parts & Auto Accessories at Our Mopar Parts Center
At Superior Chrysler Dodge Jeep Ram FIAT, you'll find everything you need to keep your vehicle running at its very best. From a state-of-the-art service center, to a Mopar Express Lane, to a comprehensive parts department that stocks only genuine OEM parts designed for your specific make and model vehicle, you'll find it all at our Henderson, North Carolina dealership. To buy affordable performance parts and car accessories, use our online form to order parts with us now.
Great Prices on Quality Auto Parts near Durham and Raleigh, NC
If you're looking for ways to cut costs on important car parts and automotive services, our selection of Mopar specials is exactly what you want. At our Henderson, NC dealership, we're always looking for ways to help you save, whether you want to stylize your favorite vehicle with auto accessories or you need official parts to tend to at-home auto repairs. To learn more about all we have to offer, contact our parts department and speak with one of our qualified car parts specialists today.
Experienced Auto Parts Specialists & Official Parts at Our Henderson, NC Dealership
Whether you're looking for certified Jeep parts, official Mopar Accessories, or a specific Chrysler part to help you finish a performance upgrade, our parts department has the OEM parts you need at prices you can't pass up. Do your vehicle a favor and invest in the genuine car parts it deserves. Not only are official parts designed for your particular vehicle, they're also built to last. Want to learn more? Visit us at Superior Chrysler Dodge Jeep Ram FIAT today.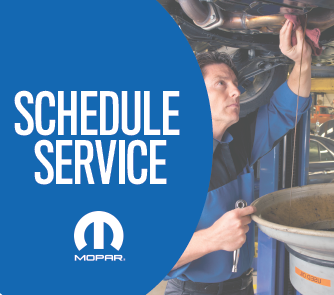 Hours
Monday

09:00AM - 06:00PM

Tuesday

09:00AM - 06:00PM

Wednesday

09:00AM - 06:00PM

Thursday

09:00AM - 06:00PM

Friday

09:00AM - 06:00PM

Saturday

09:00AM - 04:00PM

Sunday

Closed